Electricity is one of the most underrated commodities in the market. Millions of people are using it as a part of their everyday life. From mundane tasks such as powering up a smartphone to sustaining a human life connected to a life-support machine.
Across every industry, country, and nation, electricity is the one thing that we cannot live without. It has such a big and essential role in our lives that even losing it for a day will be unimaginable.
Electricity has existed as a natural force since the dawn of time. It only needs to be discovered and cultivated to use it at its greatest potential. Thanks to the extraordinary mind of Benjamin Franklin, we get to enjoy a brighter life and a comfortable future. Read more about it here: https://www.wonderopolis.org/wonder/who-discovered-electricity.
As incredible as electricity is, it is also extremely dangerous, especially when not properly controlled and handled. A current of around 0.030 amperes can induce an instant cardiac arrest at 1-second contact. Luckily, laypersons need not handle a malfunctioned and faulty electrical wire because the expertise of an electrician can save our day.
Electricians are licensed experts who provide their services to the society on anything electrical-related. They are the ones who install all the electrical wirings and systems on residential homes, office buildings, industrial power plants, and factories.
They also handle our lighting system, electrical machines, and any electrically powered device. A lineman's job does not end there. After installation, they are also responsible for providing maintenance, repair, and replacement.
Although it is an underappreciated career, it was named as an in-demand job of 2019 that pays an average wage of $59,190 annually (see reference). Pretty hefty payday, if you ask me.
What does an electrician do?
An electrician's daily job greatly depends on what field they specialize in. All of them can handle a simple outlet construction or wiring installation. They know how to read blueprints, use an ammeter, and operate a circuit breaker.
But, different fields and industries require different expertise and skills. Here are different types of electricians and a glimpse of what their jobs entail.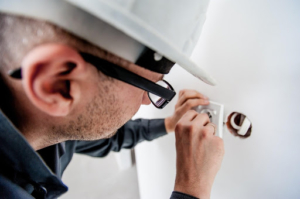 These are the professionals we call when an outlet short-circuited or electrical wire comes loose. They handle any kind of domestic electrical problems. From light switch repair to a complete whole-house wiring installation.
Commercial Electrician
These electricians work in a much larger environment such as malls and offices. In a commercial setting, the electrical system is more complex than that of a residential one. It requires another level of expertise and much larger manpower.
Maintenance Electrician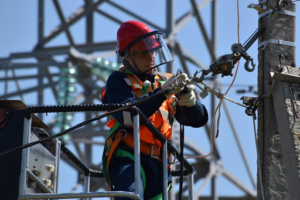 These are the big guns of the electrician community. They handle the complicated electrical systems of industrial factories and plants. They maintain huge power grids to deliver a smooth sailing electrical power in residential and commercial estates.
They are also equipped to repair complex machinery and electromechanical processors. Some of them are also knowledgeable in handling electronic panels. They can assemble and manage large control panels through information technology and programmable functions.
These are just some of the jobs that an electrician specializes in. Head over to kjelectrical.ie for information regarding electrical services that these professionals can provide.
How to become an electrician?
It all depends on your location. Every state and country has different certification and degree requirements to become a licensed lineman. But one thing is for sure, pursuing this career would not be a walk in the park.
In some countries, an electrical job does not require a four-year degree program. Since it is a hands-on job, it needs firsthand training and experience that no books or manuals can provide. There are technical schools that offer a 6-month training program to earn a certificate in electrician training.

After gaining the needed certification or degree, you need to undergo apprenticeship training and finish its required units. Some companies in the electrical and engineering industries or organizations offer this kind of program.

In some countries like Ireland, they will grant you a National Craft Certificate after completing your apprenticeship. The NCC means that you are now an accredited and certified electrician. You can now start working as an independent or a part of an electrical contractor company.
What are the risks of the job?
Every job has its own set of hazards, but in an electrician's line of work, every day is a risk. Aside from their daily exposure to the dangers of electricity, their job sometimes requires them to climb high places or work during a dangerous weather.
Unhealthy working hours
The major downside of being lineman is the odd working hours. It is not the typical 8 to 5 job where you will be home every night to dine with your family. Most likely, you will receive late night repair calls or early morning electrical check-up. For contractors, a project can make you lose hours of precious sleep time to meet a client's deadline.
You need to respond to these emergencies with an alert mind and an able body. Despite lack of sleep, you need to do your best and deliver quality work to ensure safety.
Physically demanding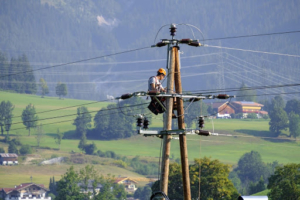 Crawling on tight spaces, climbing high grounds, and hanging on a 5 foot-story post to fix the electrical system is not exactly a breezy work. The job can take a toll on your physical health, especially when partnered with old age.
Life-threatening
Not to send you packing, but unfortunately, there are a total of 200 electricians who die every year because of their job. Even four years of apprenticeship cannot prepare you for the dangers and accidents that happen in the real world.
A simple tool mishandling or a wire misplacement can cost you your life or another one's. Aside from electrocution, there is a high risk of experiencing electrical burns, falls, and electric shock. This can cause major physical injuries, cardiac arrest, seizures, and even deaths.
As part of their jobs, electricians are also trained to take the proper safety precautions in their workplace. Accidents can be prevented by dutifully following all safety procedures established by the Occupational Safety and Health Administration.